News Archive: May 2011


If you're in Las Vegas on June 12...

Posted at 9:13 AM (PDT) on Saturday, May 28, 2011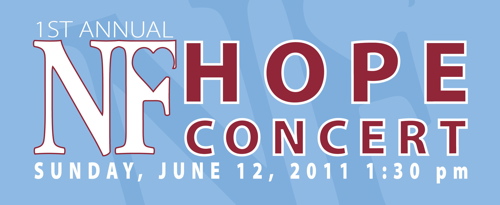 Jersey Boysí, Jeff Leibow Brings Out the Stars in Vegas to Benefit NF, Inc.
Rich Little, Gordie Brown, Human Nature & Others Take the Stage in Vegas for a Worthy Cause
Read all about it
here
and
here
.
Gillian at the BAFTAs tonight
Posted at 1:45 PM (PDT) on Sunday, May 22, 2011


From Baftaonline - Gillian Anderson: Television Awards Red Carpet in 2011 (Watch on YouTube)

Gillian presenting an award to Steve Coogan, winner of best male comic performance for his role in The Trip (Watch on YouTube).

Any Human Heart won the award for Best Drama Serial. Congratulations to everyone involved!

Photos


Aussie Fundraiser for SA-YES
Posted at 12:56 PM (PDT) on Saturday, May 21, 2011


We have heard the call for help from SA-YES.

Aussie X-Files Fans Annual Charity fundraiser this year will be supporting South African Youth Education for Sustainability.

This is a call for all X-Files Fans who would like to "donate" some merchandise for auction, please contact event co-ordinator, Sandi.

We will be holding our annual charity screening event in Brisbane in September. Currently, we are asking all fans who are thinking about attending, to vote for their Top Four Favourite X-Files Episodes at the Fundraiser Website. A limited number of event tickets will go on sale in June.

As always, 100% of proceeds will be donated to charity.

For more information, please visit the Aussie X-Files Fans website - or like us on Facebook.


The Curse Of The Buxom Strumpet
Posted at 10:37 AM (PDT) on Wednesday, May 18, 2011


By Sarah Cooper
Screen Daily: May 18, 2011

Ian McKellen, Judi Dench, Gillian Anderson, and Mark Williams are attached to star in Matthew Butlerís 18th century zombie romp, The Curse Of The Buxom Strumpet.

Butler will direct and has co-written the script with Tori Hart for the feature in which the inhabitants of a small seaside town are struck down with a deadly illness.

The feature is an extension of Butlerís short comedy film E'gad Zombies, also starring McKellen.

Butler and Hart are producing for their UK production company Fizz and Ginger, with Margaret Matheson exec producing. Butler is in talks with sales agents in Cannes, with a view to shooting the £2m film in Scotland later this year.


Message from Gillian
Posted at 9:23 AM (PDT) on Tuesday, May 17, 2011


Dear fans,

I wasnít actually thinking I would write write. I have a very strange and bumpy relationship with my laptop. But to the point.

The other day, we had an OTSK board meeting in London and one of the things we discussed is a name change. If you visit the site you will read the reasons behind it which are many and deeply considered. The new name will be SA-YES South African Youth Education for Sustainability. Which is exactly what it is and, in part, what I wanted to talk about here.

One is that the OTSK program is doing extremely well and I am very very proud of what Michelle and the mentors and mentees have been up to on the ground in Capetown and I am very excited for the future of the program overall.

Statistically, the success rate is remarkable. There are youths in university, college, and in employment who would not be where they are, were it not for OTSK. Anyone out there who has contributed time or money to this charity should be very pleased with yourself and your direct positive influence on otherís lives.

The second thing is that this time now is crucial. There is a good chance that in a year or two, with potential sponsoring and funding coming in, the program will be self-sustainable. But in these early days it is really important that we keep our head above water and cover the running costs as well as - and just as importantly - grow. There are many many youths waiting in the wings to be a part of the program but it is just not financially feasible to take them on with the small income the charity is sustaining itself on now.

In the short term, I am going to auction another set of the Dave Wise photos which Dave himself had released online after the magazine ran. He gave me permission a while ago to print them up for auction.

In the upcoming months, I have hopes of convincing Universal to offer Johnny English 2 premiere tickets so that they can be auctioned off. I had previously promised the proceeds of the US tickets to go to ANSA but the London, Sydney and Hong Kong tickets should be auctionable for OTSK in the not too distant future. The film is very funny by the way. I have seen only a teeny bit but I think everyone will happily pee their pants.

I am also going to email my friends and ask that they consider making monthly donations of 10£ towards OTSK. I have not done this before but itís time. We only have funds in the charityís account to last until August so itís push time. If any of you have relatives you havenít bugged or employers who could spare some change, give them a little nudge to help us get over the hump into next year.

Thank you so much to everyone who has contributed to our growth so far. It really really is making a difference.

Oh and donít forget to bid on the NF Doodle Day Doodles!! David did one and Simon Pegg drew Paul and thereís some GLEE action in there.

;) G

Doodle Auction
Posted at 1:28 PM (PDT) on Saturday, May 14, 2011


Are you all following the Doodle Auction?

Doodle Day USA is also on Twitter and Facebook.


Doodle Day Auction starts on Thursday!
Posted at 4:35 PM (PDT) on Tuesday, May 10, 2011
THANK YOU again to Sandi and Craig in Australia for making this video!
Doodle Day Auction Starts in 10 Days!
Posted at 3:26 PM (PDT) on Monday, May 2, 2011
Huge SHOUT OUT to Sandi and Craig in Australia for making this video! THANK YOU!
Bicyclettes, s'il vous plaÓt!
Posted at 1:00 PM (PDT) on Sunday, May 1, 2011


Dear Friends of OTSK,

Off The Street Kids is looking for cyclists to take part in the Do It For Charity - London Cycle Ride on May 29.

We have 12 charity places that are still empty!

I know. Right? Isn't that AWFUL?!!

Don't you all think it's time to take your bicycles out for a spin?

Woo Hoo! Biking is FUN!!!

The thing is, if no volunteers turn up, everyone at OTSK will CRY! *Waaah!!!*

Seriously, we'll lose the initial money that we paid for the 12 charity places and OTSK simply can't afford this.

It promises to be a fantastic event. People of all ages and abilities can take part and cycle at their own leisurely pace.

So come on now, you know you want to! *poke, poke*

PLEASE dust off your bicycles, gather your friends, and email me at events@otsk.org for further details.

***** JULIE *****
Your very friendly OTSK Events Coordinator